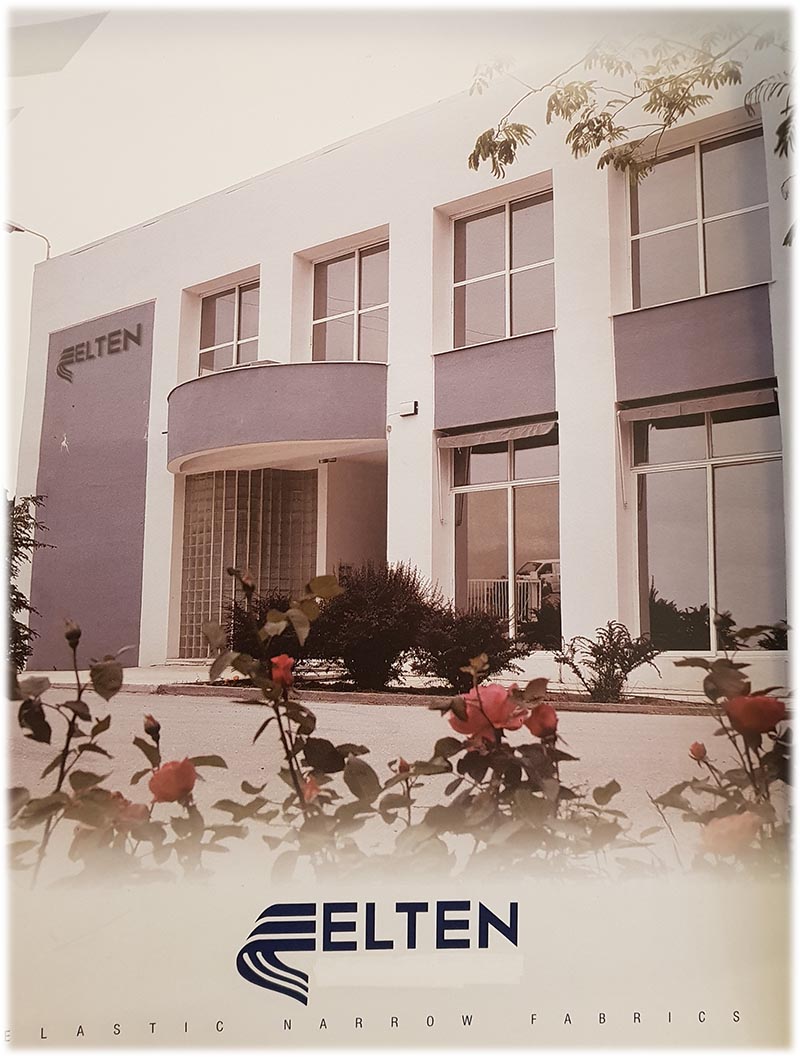 D. KONSTANTINIDIS AND CO, "EL.TEN."
D. KONSTANTINIDIS AND CO, "EL.TEN." is a company engaged in the production of narrow fabrics for the apparel industry., offering to its clients modern products of high quality. Although it operates under the specific company structure from 2010, it's roots and technical knowledge comes from deep further in the past, actually from the 70's.
EL.TEN. covers a complete range of production of elastic and non elastic bands with the following lines :
- Knitted and woven elastic bands
- Non elastic tapes and belts
- Cords
- Laces
The products of the company cover completely the needs of producers of male and female clothing, underwear, swimwear, sport and casual wear, as well as the show industry and other special needs as medical, orthopedics etc
PRODUCTION PROCEDURE
In D. KONSTANTINIDIS AND CO, "EL.TEN.", the production procedure is based on research, experience, better use of technology and on the continuous training and specialization of the company's personnel.
The technical equipment of the company satisfies even the strictest standards so as to secure the highest quality of the products and the most efficient production methods.
Three production lines, weaving, knitting and cords are in operation. The modern finishing equipment and the department of quality control, secure the high quality standards of its final products.
EL.TEN holds for many years the OEKO TEX standard 100 Class I certificate for its products
The company is oriented to :
- The high and stable quality of its products
- The complete coverage of the specialized needs of its customers
- The stable and competitive prices
- The timely delivery
- The complete, direct and qualitative support
- The trustworthiness, availability, honestly and effectiveness of its cooperation with its clients